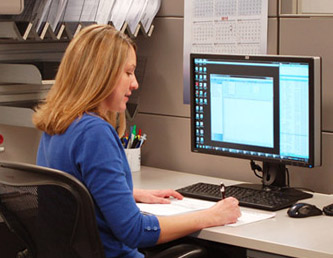 Our mission is to increase customer productivity by manufacturing and servicing dynamic industrial products. Through dedicated teamwork with our customers and suppliers, we pursue the highest quality standards for every product and service we provide. Our continuous improvement philosophy influences every aspect of our enterprise. We are committed to doing whatever it takes to satisfy our customers.
DADCO exemplifies exceptional customer service. Whether it's a request for quote, product literature, order status update or technical support, DADCO's knowledgeable inside and outside sales teams are highly responsive and able to handle any customer request. DADCO's corporate distribution centers, representative offices and a worldwide distributor network provide additional assistance and local inventory to help ensure rapid delivery.
DADCO promotes product safety awareness and proper utilization through product education; DADCO offers free training classes focused on a variety of product operation and product maintenance related topics. For a complete list of all available topics click here. Online training videos are also available for immediate viewing anywhere, anytime. Click here to access our training videos today!